Microsoft Cloud Professional Services
Pros and Cons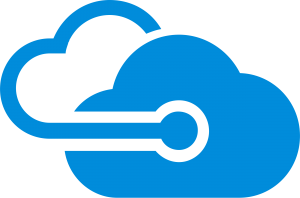 Integration with cloud technologies allows businesses to scale IT infrastructure and manage it flexibly and quickly. This article will analyze Microsoft cloud professional services and the pros and cons of using Azure cloud storage.
Microsoft cloud professional services with benefits for business
The demand for cloud technologies continues to grow steadily. In addition, cloud migration strategies are becoming increasingly popular for businesses. What is the need for cloud technologies? Low cost of entry and rapidly developing IT equipment. Only some companies can afford the serious costs of replacing server or end-user equipment with newer instances. Cloud providers, in turn, provide you with the latest technological solutions and are responsible for this. Microsoft has long understood the importance of using cloud services, so they are paying almost the primary attention to the development of this area at this time. After all, who owns the information, he holds the world. And Microsoft is well aware of this, trying to provide its services for storing data in the "cloud" not only to corporate clients but also to ordinary users of computers and smartphones, regardless of what operating system they work on.
The company has shifted its focus to rapidly growing cloud-based applications and platforms to help it cope with sluggish demand for personal computers. They are as follows:
Microsoft Azure
Microsoft Office 365
OneDrive
Microsoft Azure: how does it work?
Microsoft Azure is a cloud platform that opens up unlimited technological possibilities: hosting and processing data in securely protected data centers in more than 60 regions of the world where Azure is represented. The service offers more than 200 services that allow you to solve any task: from running existing applications in virtual machines to creating intelligent robots and mixed reality.
Through combinations of many IaaS and PaaS cloud services, this software can handle up to 99.9% of IT tasks that arise in organizations. Microsoft Azure is based on running a virtual machine for each application instance IaaS allows you to host your entire IT infrastructure in the Azure cloud without expensive server hardware. PaaS provides ready-made tools for quickly creating your web services and mobile applications and developing enterprise software. The developer determines the required amount of data storage and the power of computing needed (the number of virtual machines), after which the platform provides the appropriate resources. When initial resource requirements change, the platform allocates additional or reduces unused data center resources to the application following the new request of the customer.
What are the pros?
The Microsoft Azure public cloud offers companies many benefits:
Availability and scalability
Advanced investments in equipment are no longer needed. You save on maintenance and implement IT solutions with lightning speed. Data in Azure cloud storage can be stored worldwide. It's a highly available, scalable, and secure solution for businesses of all sizes. It allows you to host individual files, databases, applications, virtual machines, and more in the cloud. Nineteen data centers provide unlimited opportunities for everyday tasks. A network of global data centers, the software which allows you to make your services, virtual machines, and applications work with maximum performance and security.
Economy and optimality
Azure is much more economical compared to other clouds. In addition, a flexible pricing model with payment for actual use allows you to invest the company's budget in IT services effectively.
Data security and threat protection
Azure's built-in management tools and services help protect customer data, networks, and infrastructure. The software's functionality provides continuous protection and ensures detailed analytics that allows you to eliminate threats early, including DDoS attacks.
Benefits of VDR as a Secure Cloud Solution for M&A
A virtual data room (VDR) is a cloud-based solution for securely sharing sensitive documents and files during the due diligence process before mergers and acquisitions.
A VDR provides all stakeholders with a centralized and controlled environment for sharing access to sensitive data. It is also a method for sharing important papers with other M&A players. A due diligence virtual data room supplies with a safe platform for parties involved in an M&A transaction or any other business deal where confidential information is shared. A VDR offers control, flexibility, and usability, as well as security and protection against data breaches.
Latest Articles