PartnerPass
A proactive approach to your Best. Business. Ever.
Unlock world class business technology solutions
PartnerPassTM, a new subscription service from the consultants at Celedon Partners, gives small and midmarket organizations access to the expertise and resources they need to implement and maintain cutting edge business systems. Featuring regular planning periods with unlimited access to consultants for guidance, PartnerPass democratizes the enterprise CRM and takes the stress out of planning, deployment and upgrades.
Meet with consultants
At the heart of PartnerPass are regular planning periods with unlimited time for advice. During these sessions you work with Celedon consultants to define your goals for the cycle.
Execute on your priorities
Your subscription already includes time to spend on technical tasks, which can include everything from design to implementation to training, depending on your team's needs.
Stay in touch all year
PartnerPass is an ongoing service, which ensures that your consultants understand your company as it evolves. Align your technology with your business and stretch your budget throughout the year.
PartnerPass makes sense at every point in your technology lifecycle
PartnerPass is flexible, which means that it's just as perfect for companies interested in launching their first CRM as it is for organizations struggling with unwieldy implementations or looking for new features.
The right fit for every size
PartnerPass is designed to support small organizations, rapidly growing startups, emerging enterprises and everything in between.
Proven and field tested
PartnerPass is already unlocking real, tangible benefits for a variety of organizations with innovative solutions from Celedon consultants.
It's always the right time to invest in your success
Quickstart consulting arrangements promise you a solution, but then you're on your own. Whether or not you've already started implementing business technology, PartnerPass avoids traditional pitfalls and can help you build the best possible product.
Align your technology with your business
Small Business
PartnerPass is the smart choice for small businesses looking for functional, affordable CRM and business technology solutions. The predictable spend and variety of options mean that companies can plan for their financial situation in advance while Celedon consultants take care of implementation, upgrades and enhancements.
Because PartnerPass is a long term relationship, you can be secure in the knowledge that our consultants will design solutions that are easy to use, maintain and upgrade. That means that you get solutions that are rightsized for your business, not ones that chase every feature and add overly complicated, unsustainable functionality.
Growing Organizations
PartnerPass gives growing businesses access to the expertise they need to compete in an increasingly modern world, and does so at a predictable rate that makes economic sense. Major businesses technology implementations, upgrades and refreshes require specialized skills that are difficult to hire for, particularly in organizations that may not have experience with technical sourcing.
With PartnerPass, growing companies get the same benefits of outsoucing that are available to major corporations, all via a flexible partnership model. This means that you get the technical expertise of Celedon's entire staff of talented developers and engineers, as well as advice and guidance in your CRM and IT initiatives from Celedon's experience consultants. PartnerPass brings the right resources at the right time in order to help your business continue to grow and succeed.
Enterprise
PartnerPass is designed to realize the value proposition of modern business solutions within the enterprise. While your internal IT department focuses on administration, Celedon consultants and developers can work with your internal stakeholders to plan, design and develop new features and enhancements. Because PartnerPass is bundled into a predictable spend, it's easy to budget for ongoing improvements.
The same Celedon consultants that work with large companies and government agencies on a project basis also work with our PartnerPass clients, so they're available to offer advice into the state of your industry and enterprise IT in general. The flexibility of the program – technical hours can be applied to any of your priorities – means that PartnerPass developers and engineers can provide everything from outsourced support or backup for your internal IT to independent feature development.
Some of the Customers Enjoying PartnerPass Today
We love the PartnerPass contract; having 6 month cycles is way more practical than the minimum monthly hours we had to use with other support arrangements.
Anna Reynolds
It's our second year of PartnerPass services from Celedon. They're always responsive and we feel we are in good hands with our consultant.
Jennifer Bucher
Schedule your first PartnerPass planning session today – no payment required.
Frequently Asked Questions
How does PartnerPass work?
The key to PartnerPass is regular, structured planning periods that occur every two to six months, depending on the level of need and service chosen. During these sessions clients have unlimited access to consultants working in an advisory role, and collaborate with Celedon to define goals for implementation and enhancements during the upcoming cycle.
Celedon consultants use these planning periods to right-size systems based on time and budget, so businesses get systems they can count rather than overly complex solutions that prove too difficult to maintain. Each cycle then includes a preset amount of time for active, technical services that can be directed towards development, deployment or training, so PartnerPass enrollees can be confident that they receive the best possible return on their investment.
The PartnerPass structure ensures that customers and consultants can keep each other updated throughout the year, which makes it easy to align each client's technology with their goals as a company. Because PartnerPass works on a subscription basis, customers can budget in advance with the knowledge that their technology solutions will evolve just as quickly as they do.
Who is PartnerPass for?
PartnerPass is structured to provide any organization, whether or not they have existing CRM expertise, with the best possible CRM and business solutions.
Smaller organizations looking for their first CRM get experts well versed in deployment to help ensure their success.
Larger organizations with knowledge of their specific needs can apply their PartnerPass benefits how they see fit.
For companies that invested upfront money in a CRM but are struggling with sluggish user adoption, poor integrations or any number of issues that plague quickstart CRM options, PartnerPass's structure is perfectly designed to retool business solutions for success – then build on them with a predictable schedule and budget.
What platforms does PartnerPass support?
PartnerPass is available to support implementations, upgrades, ongoing enhancement and support for Salesforce and Microsoft Dynamics CRM, with ERP systems coming soon.
How long does PartnerPass last?
PartnerPass is provided via an annual contract on a monthly payment plan, so there are no large upfront costs.
What are the different PartnerPass service tiers?
PartnerPass includes either monthly, quarterly, or semi-annual planning cycles. Each standard bundle includes time for technical services and a fixed rate for additional technical services and support. For more information on pricing or to determine which level best fits your business, please contact a Celedon Partners representative.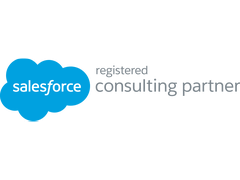 Salesforce logo is a trademark of Salesforce.com, inc., and is used here with permission.